2011 sketches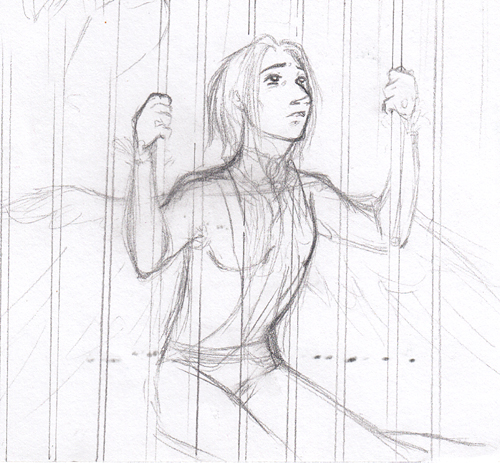 Daniel in a bird cage.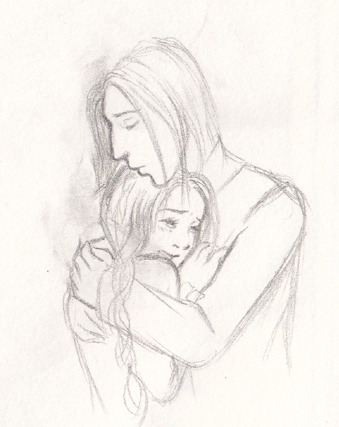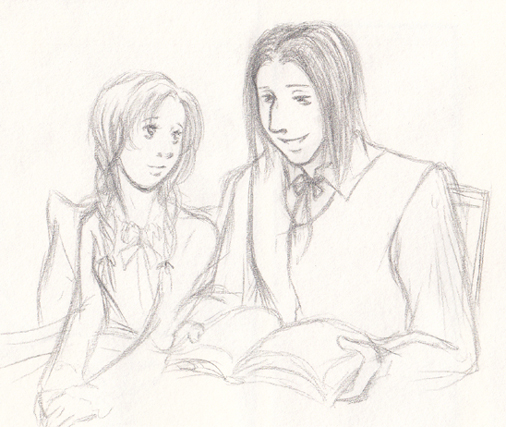 Daniel and Hazel.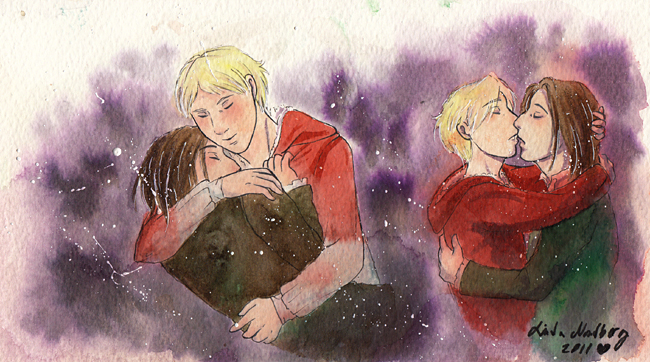 Daniel and Philip from Penumbra.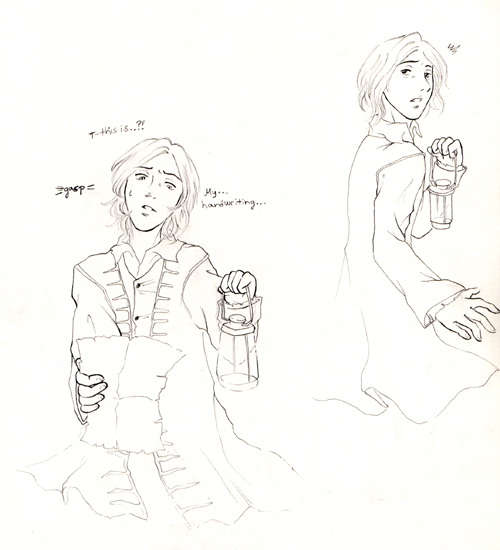 My very first Daniel doodles of all time from the time when I had only just finished playing the demo.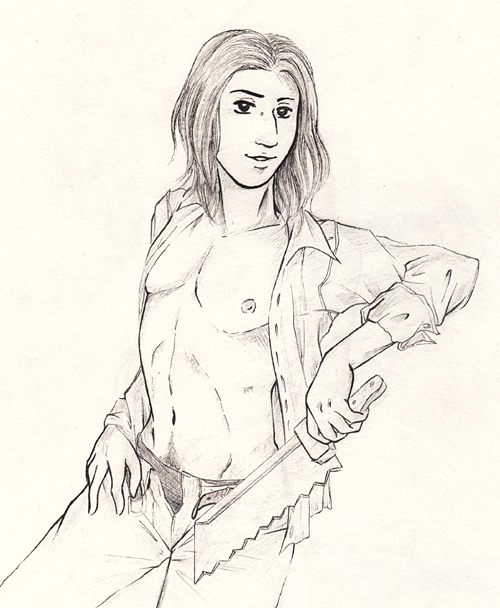 Daniel and the saw. The digitally coloured version of this can be found in the 2011 gallery.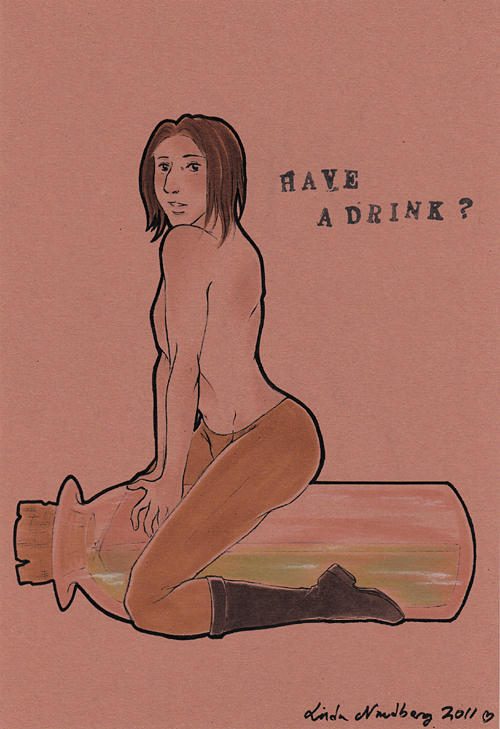 An attempt at a pin-up.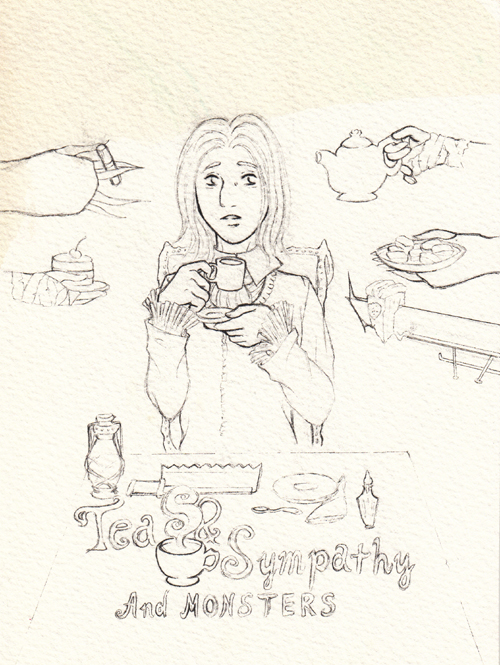 First iteration of cover art for a comic that I only finished much, much later.

Daniel stripping off. Doodles from another comic that got finished years later.